Download the CFP.pdf
Submit your Manuscript
Registration
Important dates
Submission deadline
June 15, 2018
Notification
June 30, 2018
Registration deadline
July 10, 2018
Conference Dates
August 6-7, 2018
One Day Visit
August 8, 2018

Organized by

Co-Organized by
Indexed by



Invitation to attend
In the coming decades,the world Environment and Ocean will face huge challenges. The influence factors include on-going growth of the world population, the limited availability of natural resources and climate change. Due to this reason, 2018 International Conference on Environment and Ocean Engineering (ICEOE 2018)/ 2018年环境与海洋工程国际学术会议, as one of the premier forum for presenting developments in Environment and Ocean Engineering, aimed to bring together leading scientists, researchers around the world to discuss the priority topics for Environment and Ocean Engineering in recent years, will be held on August 6-8, 2018 in Taipei, Taiwan.
ICEOE will be held in National Taipei University of Technology, Taipei, Taiwan (ICEOE 2018 将于國立台北科技大學召开). National Taipei University of Technology is a top-ranked public technological university in Taiwan, is located in the Daan District of Taipei City, Taiwan.
Please e-mail to the iceoe@cbees.net if you are interested in attending and receiving further information as it becomes available.
On behalf of the conference organisers, we look forward to seeing you in Taipei, Taiwan.
Yours sincerely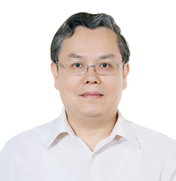 Prof. Shen-Ming Chen
Conference Chair
National Taipei University of Technology, Taiwan

Publication
After peer reviewed by at least 2-3 experts, all the accepted papers will be published into IOP Conference Series: Earth and Environmental Science (EES) (ISSN: 1755-1315), which is indexed by EI Compendex, Scopus, Thomson Reuters (WoS), Inspec,et al.

Please follow the link for Electronic Submission System or you can submit your manuscript via iceoe@cbees.net.
For those who're NOT looking to publish their papers, it's acceptable to submit your abstracts to the conference, which will be sent to at least two techinical committees for a brief review, and it will take about 5 working days.
Who should attend?
ICEOE 2018 is the premier event to network and learn from colleagues and other leading international scientific voices from across the world, who are actively engaged in advancing research and raising awareness of the many challenges in the diverse field of Environment and Ocean Engineering. The scientific program will again feature a mix of keynote speakers, oral presentations and poster displays, etc.
View of Taipei
Taipei City is located in the Taipei Basin of northern Taiwan. It extends east to Dafeng Neighborhood in Nangang District, west to Guandu Neighborhood in Beitou District, south to Jhihnan Neighborhood in Wenshan District, and North to Hutian Neighborhood in Beitou District. It is surrounded by New Taipei City and it the largest city in Taiwan.
The polarities of Taipei are vividly present with the joining of the urban and natural worlds. Just a few minutes away from the heart of the city you can soak away the cares of the world in mineral-rich hot springs nestled in the lush mountain foothills ringing the Taipei Basin. And throughout the city there are plenty of trails, parks, and other oases of tranquility to lift and invigorate your spirits. Whether you are just stopping over en route to another Asian destination, or planning a longer stay, Taipei is a multi-faceted treasure that will call you back again and again.